Tips to Apply Makeup to Oily Skin
Who doesn't love makeup? The bright colors, the way it can make you feel unique and confident. But for all of us with oilskin, applying makeup to a face is a challenge. So if you're like to take back control of your oily routine, this article is for you.
Makeup can be tricky to wear for oily skin because it tends to slide off, and you'll find yourself reapplying after an hour or two. However, you can use tricks when applying makeup with oily skin in mind that will help it last longer.
If you're looking for the perfect way to apply your makeup without worrying about it running off of your face, then this blog post is just what you need. We've compiled some tips and tricks on applying makeup for oily skin so that it stays put all day long.
What can I use for oily skin before makeup?
There are many steps women can take to keep their skin looking and feeling great. One of the most important is cleansing your face with a gentle cleanser. While you should not use an overly harsh product on your skin, be sure that it does have some level of exfoliation built into it. This will help remove any dirt or oil from the day before applying makeup or doing anything else to your complexion. In addition, there are also some excellent products for oily skin available today that can help absorb excess oils and make makeup go on smoother.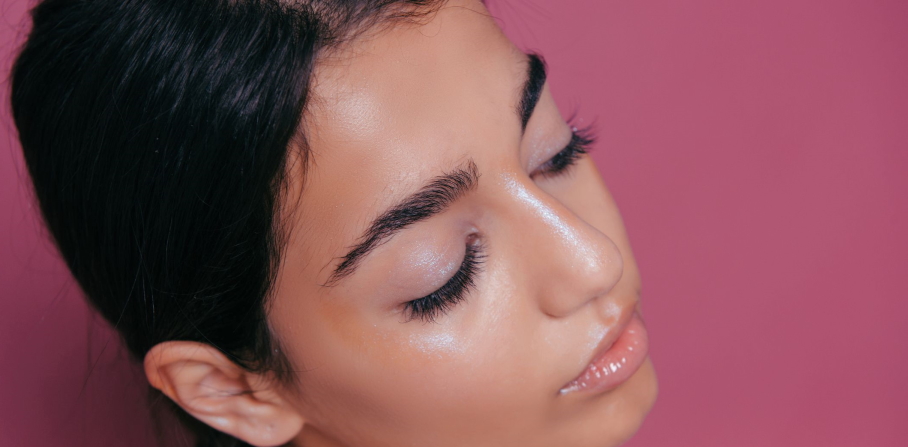 Which makeup is suitable for oily skin?
If you have oily skin and are looking for a makeup product that will stay on your face all day, I recommend the following:
A primer to help your makeup last longer. Next, apply foundation or tinted moisturizer with an oil-free formula. After applying concealer under the eyes, cheeks, and chin, then set it with powder. For lips, use lip stain or matte lipstick to keep shine at bay. Finish up by adding mascara and eyeliner before heading out.
Tips to keep makeup on oily skin for a long time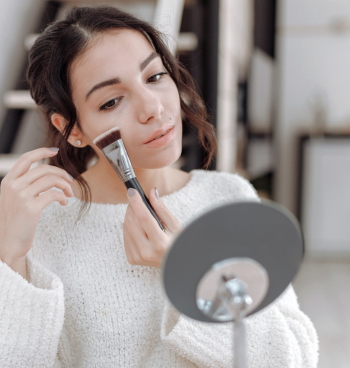 There are many reasons that oily skin might be a problem for you. For example, you may have to blot your face throughout the day or experience shine and slickness after only an hour of wearing makeup. But there are some things you can do to make it last.
Here's how to put on makeup, so it lasts longer on oily skin:
Apply primer before foundation; this helps lock in moisture while smoothing out pores and fine lines.
Use powder as a finishing step; mattifying powders will absorb excess oil and keep your complexion looking fresh all day long. To avoid clumping up your makeup, use a brush or sponge applicator when applying powder products like blush, bronzer, highlighter, etc.